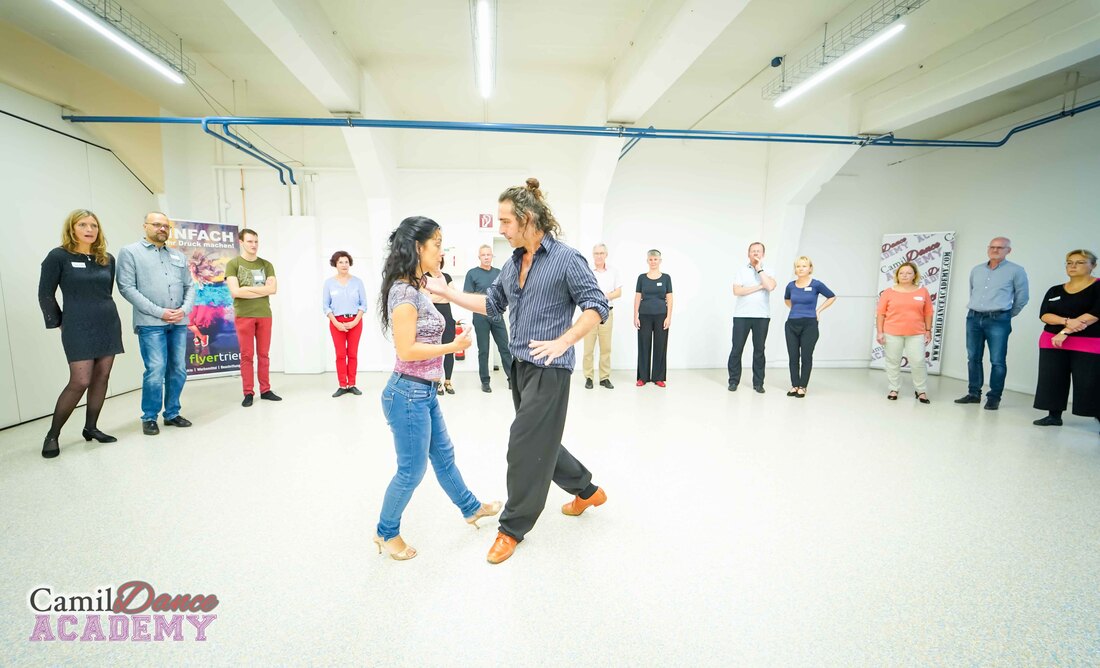 Milonga lisa & con traspié
Singles
Gaia & Leandro
12:00 – 13:00
Milonga lisa (all levels)
You will learn to implement small, simple structures musically and to hear the rhythm so that you can dance the Milonga in a relaxed manner.
13:30 – 14:30
Milonga con traspié (from intermediate level)
With "Milonga con traspié" you can dance fast milongas relaxed, because you don't need big steps or a lot of space for the small rhythmic doublings. In this workshop we will introduce you to fast rhythm and the technique of putting it into practice in a relaxed manner.
PACKAGE
45 €
Reduced €40
Support €50
UNIT PRICE
30 €
Reduced €25
Support 35€
Next dates
This is a past event.
Venue
Nou Mitte,
Chausseestr. 102,
10115
Berlin
Open in maps
For:

all levels

Partner:

not required