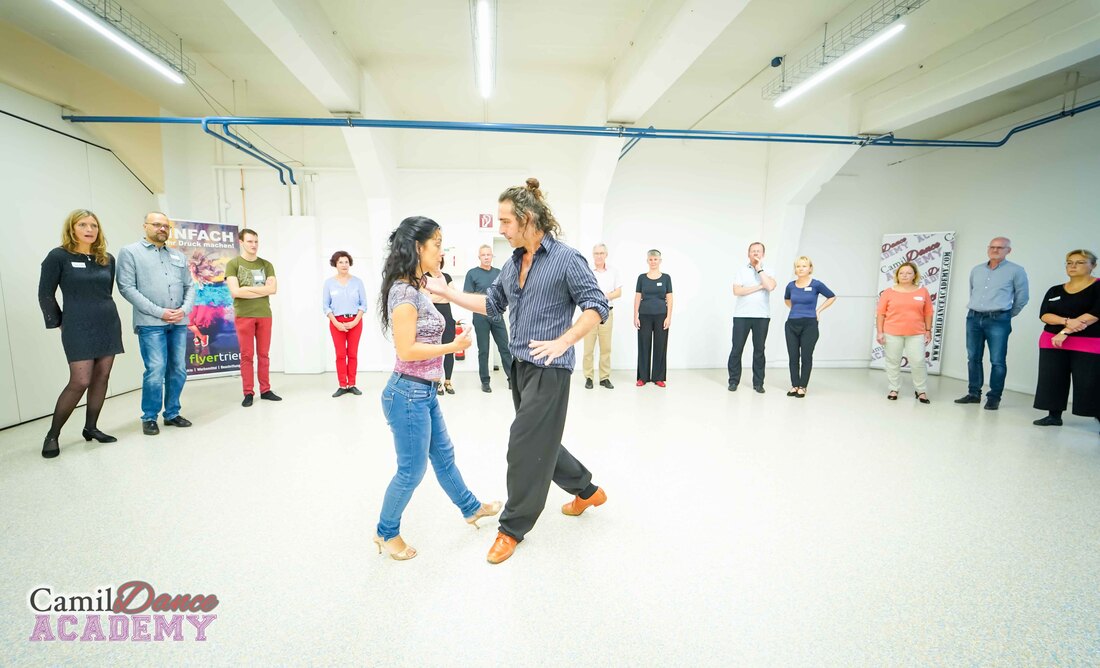 BEGINNER WS
Singles
Gaia & Leandro
We will show you the essential basic elements of tango around posture, connection with your partner, tango-specific walking and listening to the music.
You will also learn the first step combinations in which the basic technique is applied.
This workshop is aimed at dance couples who want to take their first steps in tango together.
If you would like to come as a single dancer and are still looking for someone for the workshop, please feel free to contact us.
## Location
Nou middle
Chausseestr. 10210115 Berlin
## Registration
info@leandroygaia.com
## Price per person
Single price €50
Reduced €40
Support 60€
Next dates
This is a past event.
For:

Beginners

Partner:

not required