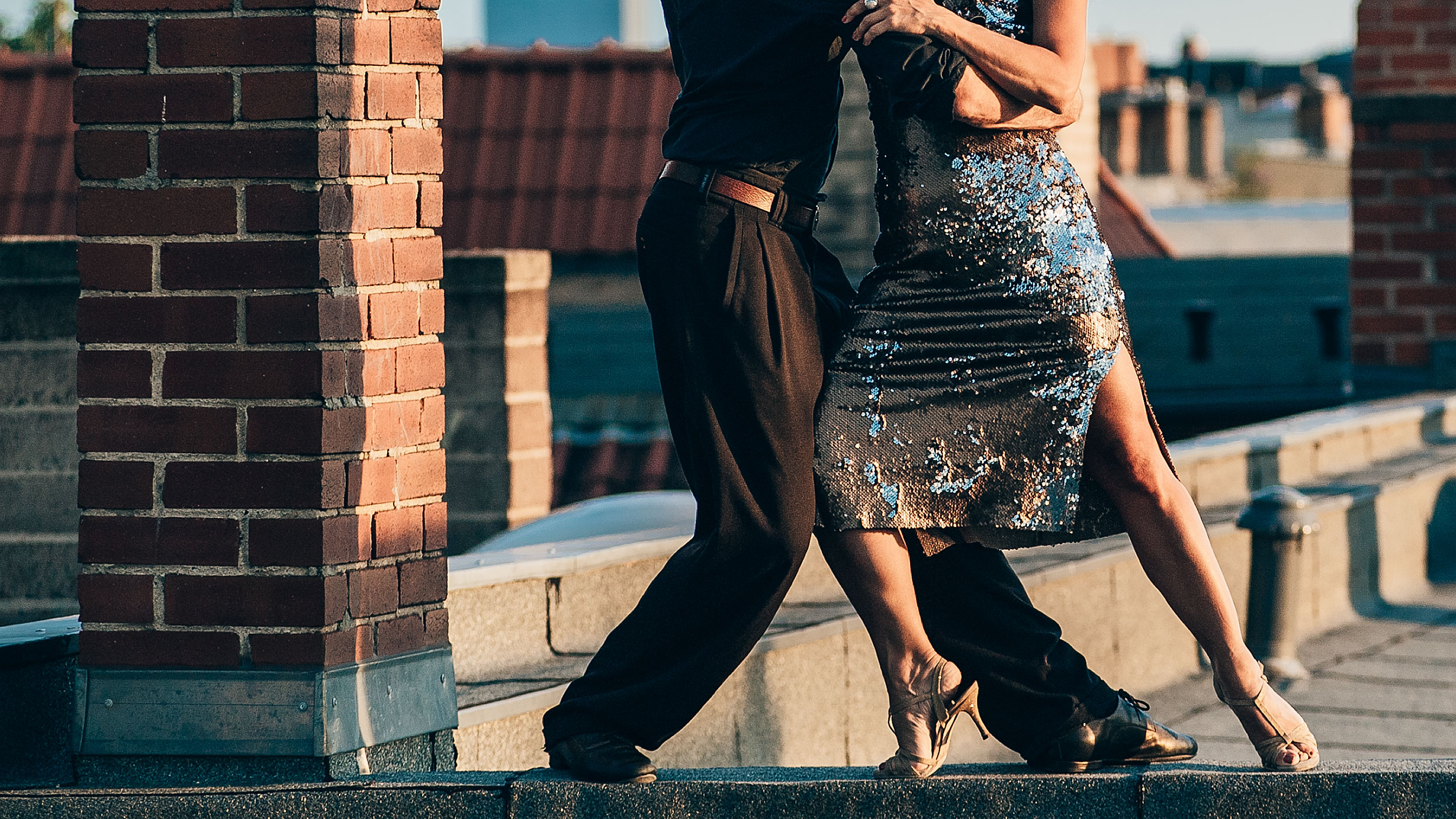 Milonga & Vals
Gaia & Francesco
With its energetic and lively vibe, milonga offers plenty of opportunity to play with small fun elements in close embrace. A good connection, rhythm, and movement quality matter most to fully enjoy this dance. To get into the vibe and the music, we will start our workshop with walking exercises and then learn to dance easy milonga elements. More advanced students can look into small turns and playful variations with us.
Vals, on the other hand, uses familiar tango steps to create flowing, circular movements to music in 3/4 time. Your first task in our workshop is to hear the timing and to apply it to already familiar patterns like the basic eight (base cruzada). From here you will learn to create flowing movements by using cadenas (chains of figures you can string together endlessly) and giros (turns).
Both workshops can be booked individually for 25 euros each or in a package for 45 Euros. Discounts for low-income participants are available.
Next dates
This is a past event.
Venue
Nou Mitte,
Chausseestr. 102,
10115
Berlin
Open in maps
For:

all levels

Partner:

Please come with a dance partner

Kindly note:

Max. 8 couples.