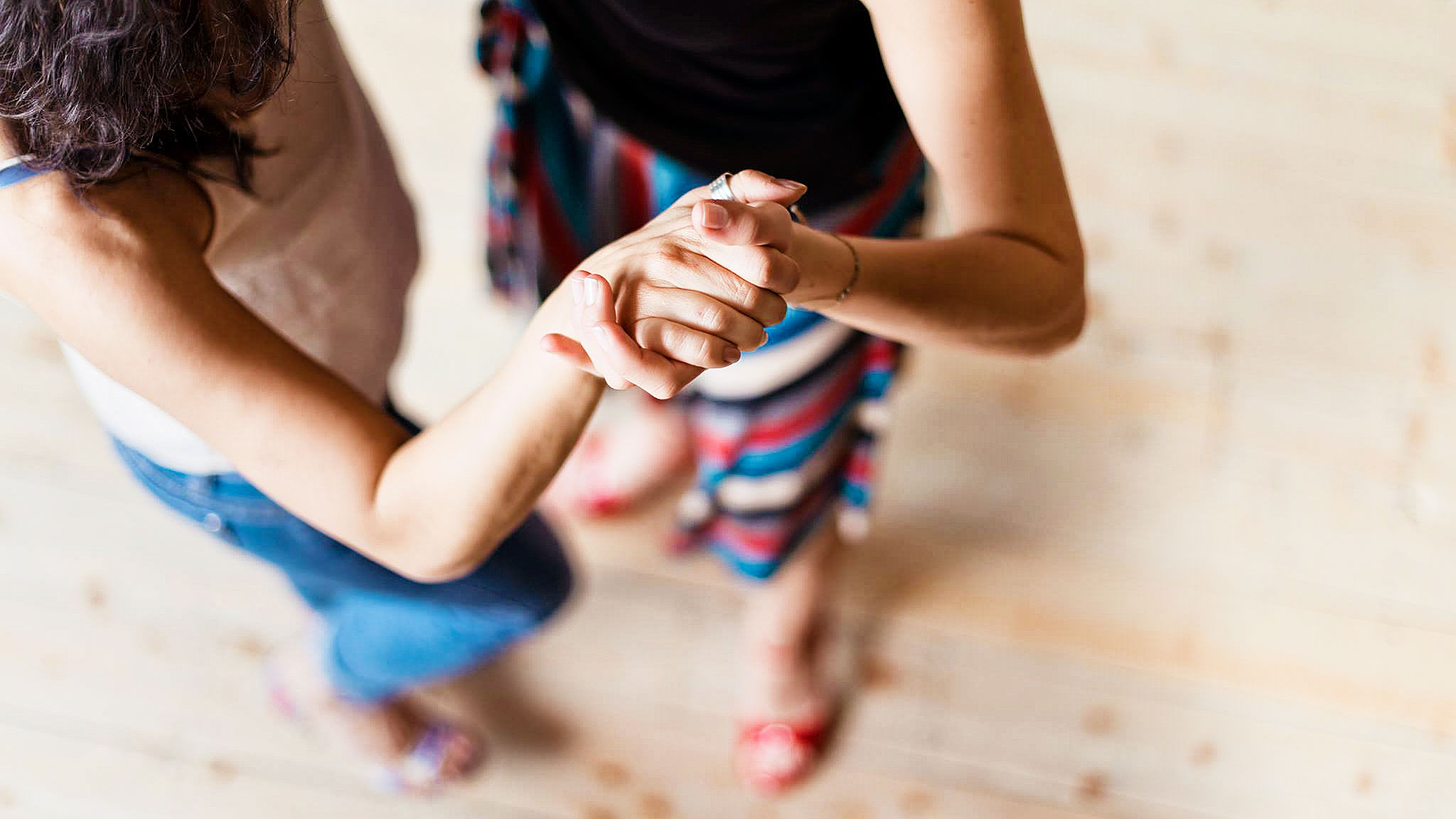 Leading for Followers: Turns & Variations!
Gaia
Take matters into your own hands and start learning to lead: This workshop jump-starts your leading skills and helps you take your first steps at milongas. Experiencing the follower's role "from the other side" also helps you better understand and fine-tune your own dance as a follower. And: It is sooo much fun! 😀
Please note: Your registration is binding. The fee must be paid in advanced. For cancellations made up to a day before the start of the workshop you will be charged 50% of the fee. If you resign on the day the workshop takes place, we cannot offer any refunds.
Next dates
Sunday, 22.11.2020, 15:00 – 17:00
Venue
AussichtsReich,
Ackerstr. 12,
10115
Berlin
Open in maps
For:

followers, all levels

Partner:

Please come with a dance partner

Kindly note:

Max. 6 couples. Registration required!