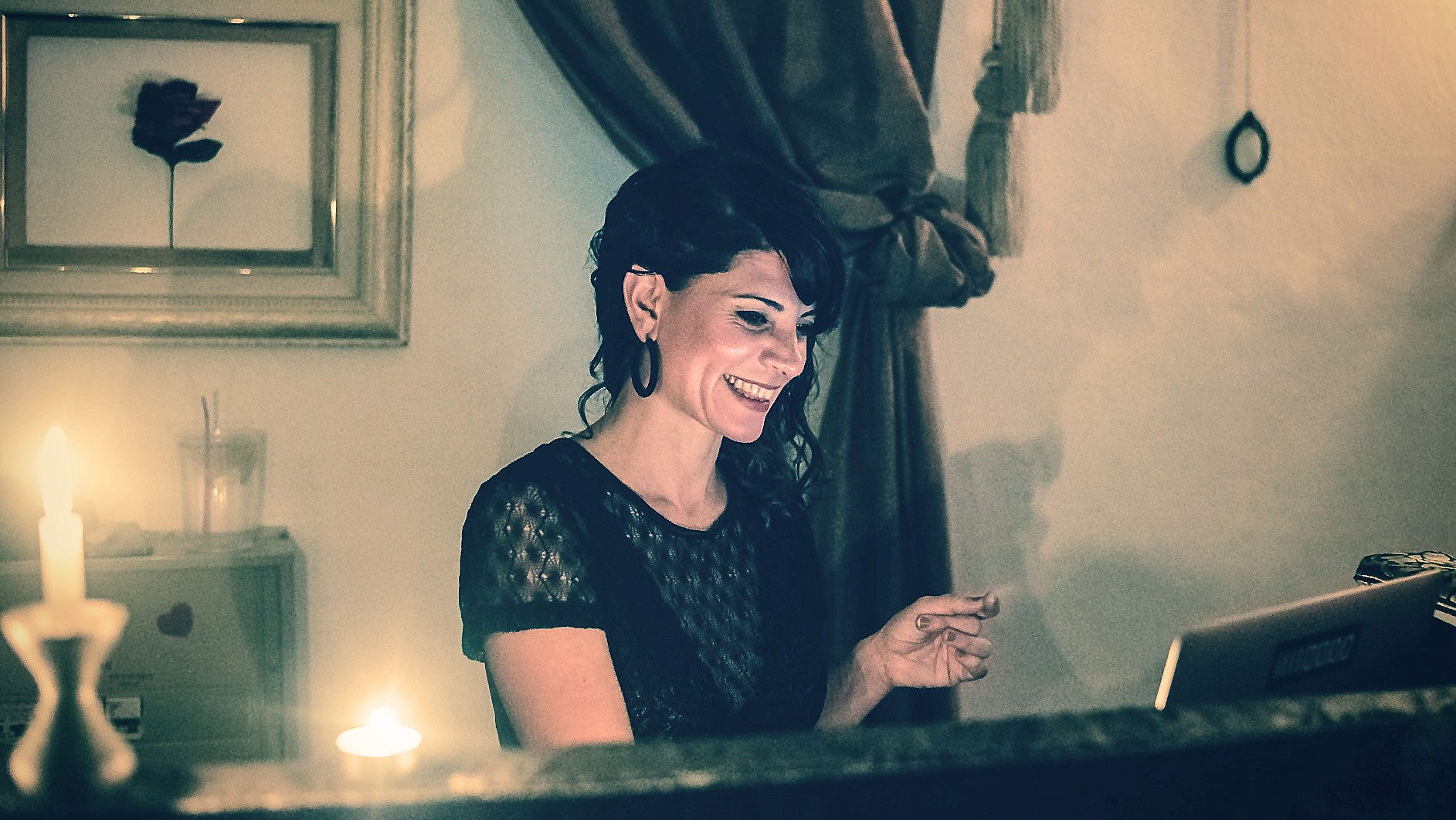 DJ-Workshop online
Singles
Maria
If you deeply love tango music and have dreamed of being at the turntables (or computer), here's your chance to make it real: Maria's DJ workshop covers all the basics from technology and organising your lists to combining songs in tandas and different dramatic structures for a milonga.
Day 1
Your task and goals
Basic technical equipment: hardware and software
Sequencing: Tango Tandas, Milonga und Vals, Cortinas
Organising your music: playlists, cortina lists, wildcard lists
Live pre-listening
Day 2
How to combine songs into tandas: orchestras, time periods, styles, instrumental tangos and those with singers
Tanda coherence and when to take risks
Dramatic structures for an evening and energy management
How to start and end a successful night in different situations
Responding to mood and atmosphere: empathy and trust with the dancers
The class is free. If possible, we ask for a small donation to our "Gofundme"-campaign in return. If you want to get updates on our next practicas taught by different teachers online, please subscribe to our newsletter.
How this works:
Please register by email to us
You will receive a Zoom-Link from us. If you click on this link, the Zoom app will download and run on your computer or mobile phone automatically. You can then choose a user name and email and log on to our class.
Kindly note: Every workshop has an individual Zoom link. You cannot use one for all.
Next dates
This is a past event.
For:

all levels

Partner:

not required
0 €